1st Conference – year 2014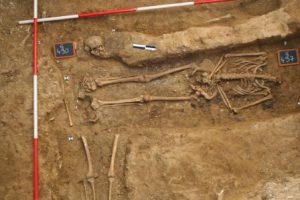 1st Conference – year 2014: Bok Hana
GROBLJA I POGREBNI OBIČAJI U SREDNJEM I RANOM NOVOM VIJEKU NA PROSTORU SJEVERNE HRVATSKE (main organizer: Siniša Krznar)
The 1st Conference on Mediaeval Archaeology of the Institute of Archaeology was held in Zagreb, on the 4th June 2017 in the Archaeological museum in Zagreb.
26 researchers participated in the Conference, and held 14 lectures.
The topic of the conference was focused on multidisciplinary interpretation of the lives and death of our ancestors.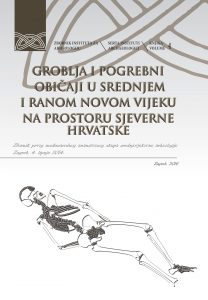 Krznar, S., Sekelj Ivančan, T., Tkalčec, T., Belaj, J. (eds.), Groblja i pogrebni običaji u srednjem i ranom novom vijeku na prostoru sjeverne Hrvatske (Cemeteries and funeral customs in medieval and early modern period in the northern Croatia), Zbornik Instituta za arheologiju/Serta Instituti Archaeologici IV, Zagreb 2016.
See the contents of the Edited Volume